Sales growth for a global team
Flight Centre Travel Group is a $1.3 billion dollar business based in Melbourne, Australia. Their operation spans 75 countries and 2,500 stores. Lisa worked with the senior leadership to launch a sales growth initiative. We aligned the global team around a common purpose — We care about delivering amazing travel experiences. Lisa then worked with a country leaders to implement the strategy in each market. We took a core aspiration and translated into strategy, process improvement, messaging and behavior.
The Result: Improved customer ratings, greater organizational alignment, and a more proactive customer-oriented sales approach. The following year revenue increased by 6.8 % and Flight Centre showed a 31.1% increase in (PBT) Profit Before Taxes.
Competitive differentiation with physicians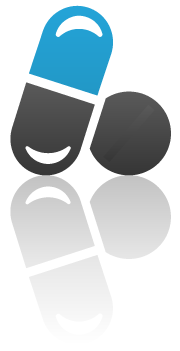 When Lisa began working with a major pharma firm their drug was the number four player in a crowded category. Working with senior leaders, Lisa helped the team craft a new strategy, and a differentiated story for the market. Working closely with medical, marketing and sales leadership they created a compelling narrative to win the hearts and minds of the medical community and improve emotional connection during sales interactions.
The Result: Over the course of two years the client moved from a number four position to becoming the leader in their disease category.
Market leadership in the cloud
An emerging star of the software world, Hootsuite was on track for rapid growth. But they were being chased by smaller competitors who threatened to undermine their value proposition. Lisa worked with the team to crystalize the value story, and drill it down into every level of the organization. As a tech firm, the Hootsuite team was savvy about describing features and benefits.
The Result: Through their work with Lisa they were able to codify customer impact, and reframe the customer's perception of their offering. Their new strategic approach helped them break ground with more senior executive buyers. They won larger deals, and they won them more quickly.
"Our work with Lisa McLeod was one of the catalysts for our exponential sales growth. During the two-year period we worked with Lisa we doubled our revenue. We closed bigger deals with more senior buyers, and we closed them faster."
Steve Johnson
Chief Revenue Officer, Hootsuite
Outsmarting the Competition
G Adventures provides unique life-changing trips. Their inside and outside sales teams were effective, but they weren't as unique as the trips they were selling. Over a two-year period Lisa worked with leaders to create a wow sales experience. Imagine a sales team that shows up with a deck of cards and engages an entire office of buyers in a 3-minute interaction that reignites their own passion for their jobs.
The Result: McLeod helped the G team create such a differentiated sales experience that customers now request sales calls. After a decade of steady 20% annual growth, G Adventures has accelerated their growth rate to 35% for two years in a row. Learn how we helped G Adventures drive 35% month-over-month sales growth.
Read the full story in Forbes to learn The Three Big Things McLeod Did to Catapult G's Sales Growth
"Lisa gave our organization a laser-like focus. She helped us outsmart our competition instead of outspending them."
Bruce Poon Tip
Founder, G Adventures
Winning major accounts
CEO Steve McHale and VP of Sales Sarah Mihalik describe how McLeod create a sales strategy that drove record revenue in 12 months.
A spin off of the Cleveland, Explorys, was a healthcare intelligence cloud company in the early stages when they began working with Lisa. She worked with their senior leadership team to create their Noble Purpose, https://www.explorys.com/about-us.html. They created an aggressive sales plan to close large accounts. They established values and narrative to codify their culture. Explorys revenue exploded. They became one of the largest clinical data sets in the world, representing more than 50 million lives. After rapid growth, Explorys was acquired by IBM because as IBM VP Stephen Gold said, IBM valued Explorys "people, the culture, the overall dynamic of the business." http://www.crainscleveland.com/article/20150419/SUB1/304199972/explorys-ibm-deal-is-big-for-both-parties
Redefining the Contracting Industry
Thrasher wanted to establish competitive differentiation for their brand in a bigger bolder way. They needed to help their national network of dealers break out of the price trap and establish a new top-tier category for their industry. They wanted to cement themselves as a destination employer in the contracting industry and lay the foundation for future expansion into additional contracting categories. Lisa and Elizabeth worked with the senior team to create a compelling story and sales strategy that would engage dealers and internal employees. Their roll out process, links each employee's job to the greater purpose of their business, and gives their dealers tools to establish dominance in their markets. Stay tuned for next year's financial results.